Children are very welcome at St. Chrysostom's church! We are guided by Jesus' invitation to children "Let the little children come to Me, and do not hinder them! For the kingdom of God belongs to such as these. Truly I tell you, whoever does not receive the kingdom of God like a little child will never enter it." (Mark 10:14-15) 
Adults have much to learn about God from children. Little ones often express an openness to God and a sense of wonder that adults struggle to regain. So not only do we hope to serve children, but we need them to teach us adults. There are many ways we bring children into the life of our parish. Some events are yearlong like joining a Sunday School class, and others are seasonal events, special formation programs, or just the chance to play together in our great gym. We hope you find a place for your family.
Please contact Associate Rector Will Bouvel to talk more about what programs might be right for you.
Housed in the beautiful and fun-filled treehouse chapel, a staffed nursery is available on Sunday mornings from 8:30-11:30 on our second floor for children ages 0-3, September – May.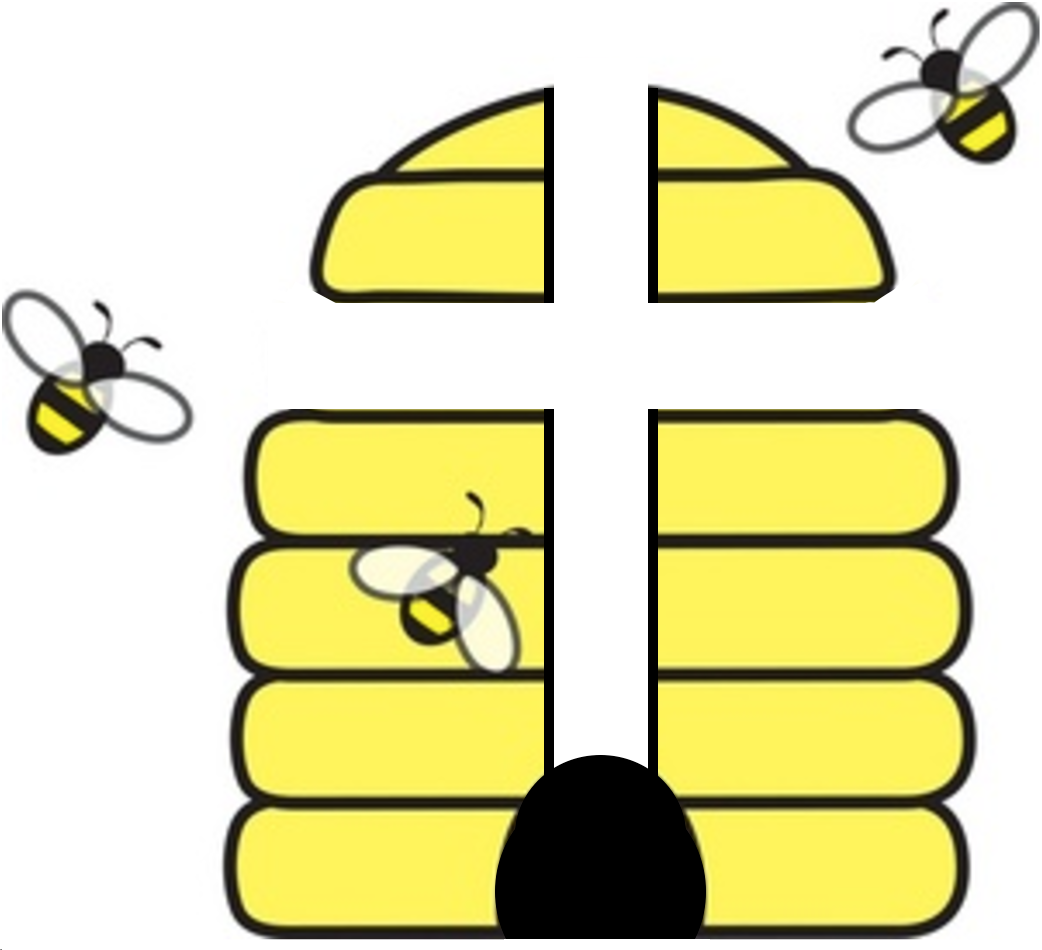 During the 22-23 Program Year, children gather on Sunday mornings at 9:00 in our undercroft chapel before heading into their classrooms. We proudly use the Montessori based Godly Play curriculum in two classrooms, for children ages 4-6 and 1st-3rd Grade.  These classes encourage getting ourselves ready, wondering about our sacred stories, and exploring them through art and play. The Connect class for 4th – 6th graders refines bible study skills and prepares them for greater participation in the work of the parish on Sundays. 
Sunday School will start September 18 at 9AM! We look forward to welcoming all the children!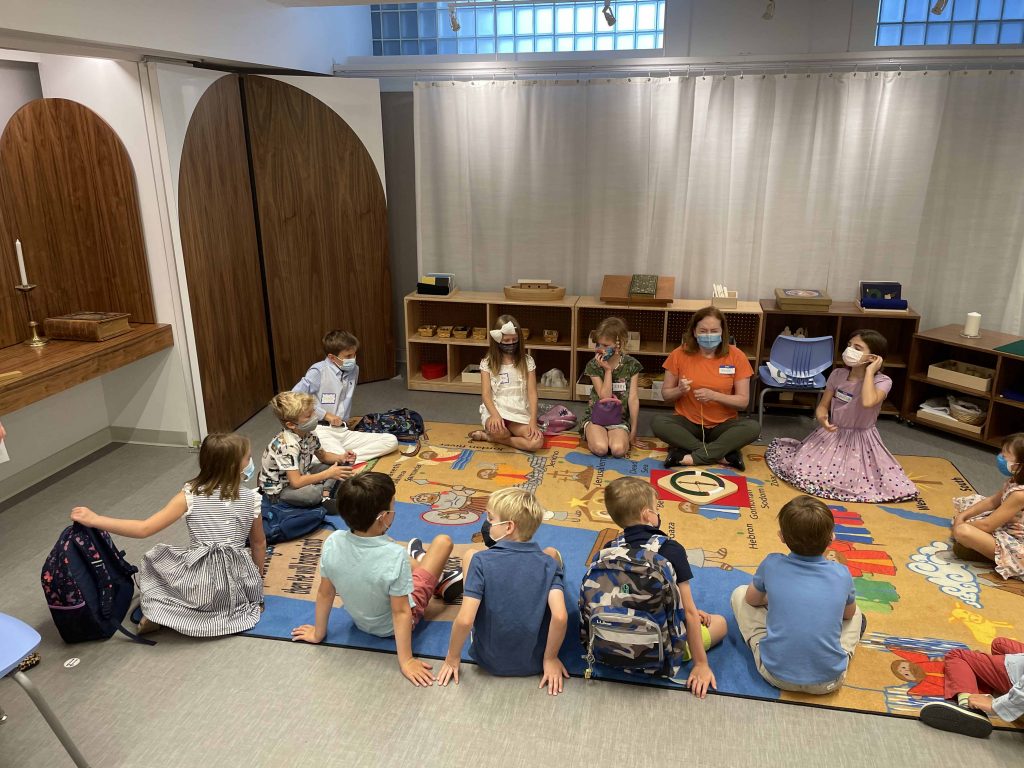 Beach Sundays, Family Retreat, Mardi Gras, Advent Wreaths, and Carols with the Carillon are just a few of the great fellowship traditions particularly suited to kids and families. Check out the Announcements Page for current events.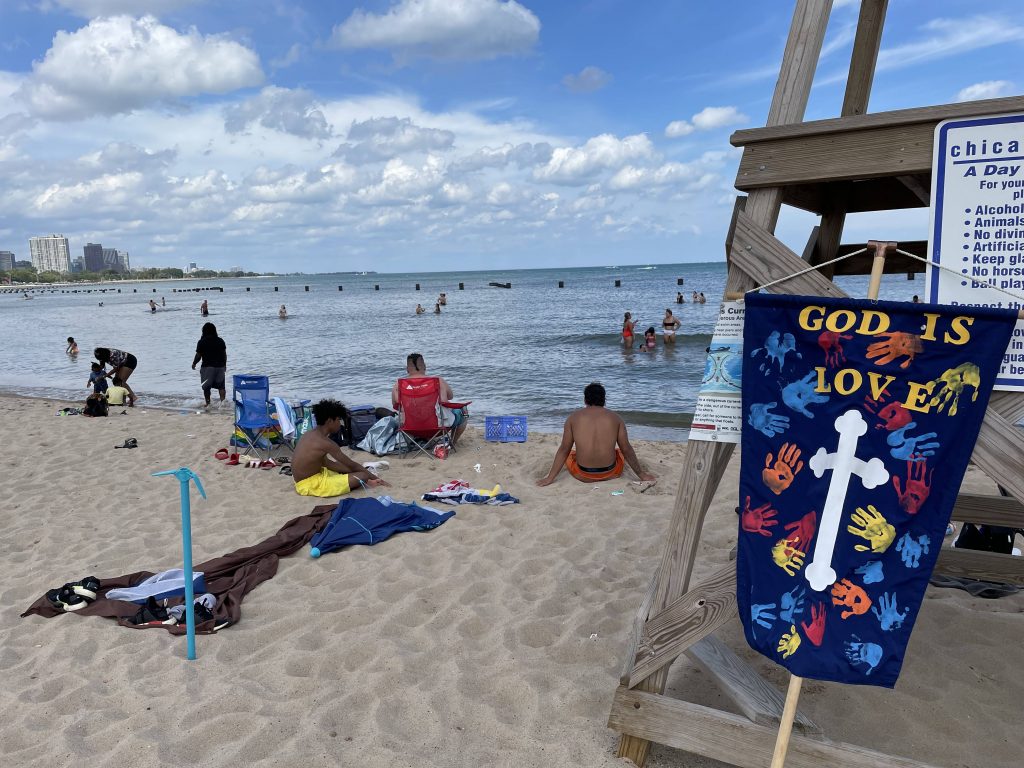 Meets weekly throughout the school year and regularly brings joy to our worship service. Please contact Tom Colao for more information and to join this wonderful community!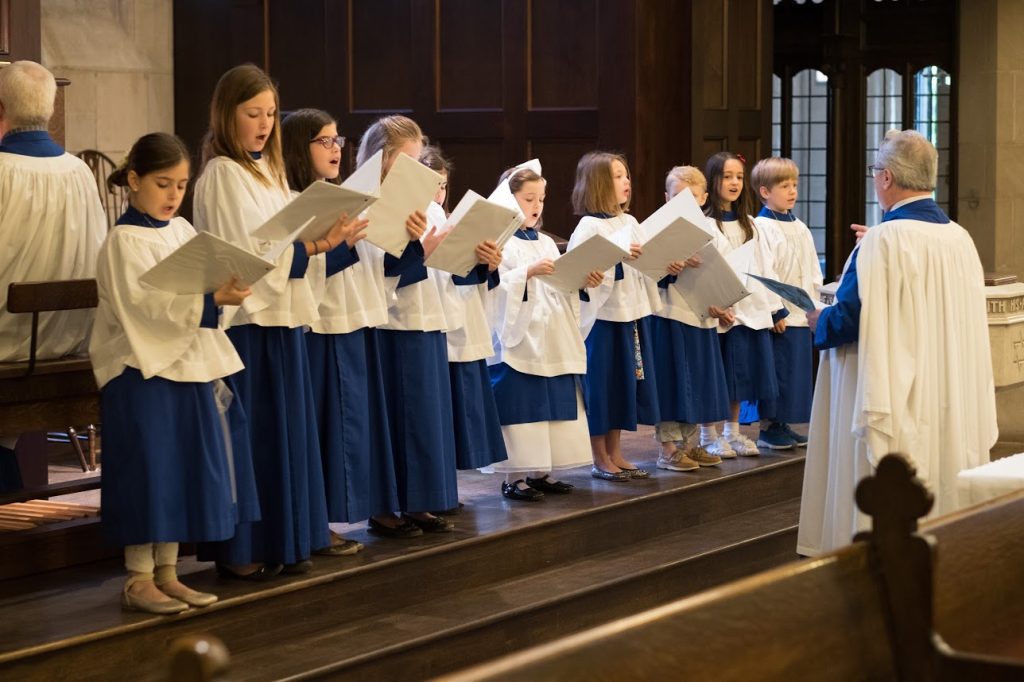 Solemn Communion Class is available each spring for any children of reading age who are ready to explore this sacred mystery. All children of any age are invited to Holy Communion but this class encourages them to consider this sacrament more deeply. 
Confirmation Class will be offered in September for children grade 7 and up who are ready for this milestone sacrament. 
"Tell Me the Truth About Racism" is a class pioneered by St. Chrys families that is now being used around the country. Offered in the penitential season of Lent, this montessori based program invites children as young as 4 years old, as well as adults, into the problem and legacy of racism as framed by our faith. The goal is to discover ourselves and our neighbors more deeply as children of God.